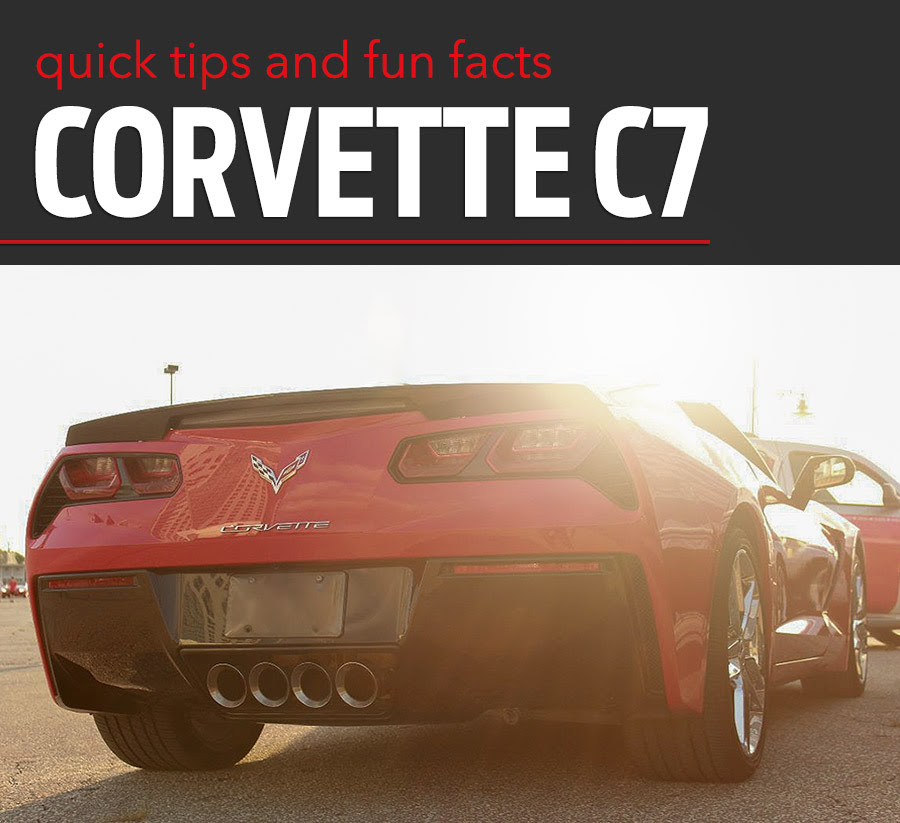 If you're a proud new C7 owner—or thinking about becoming one—you're in luck! We have some quick tips and tricks to get the most out of your new 'vette.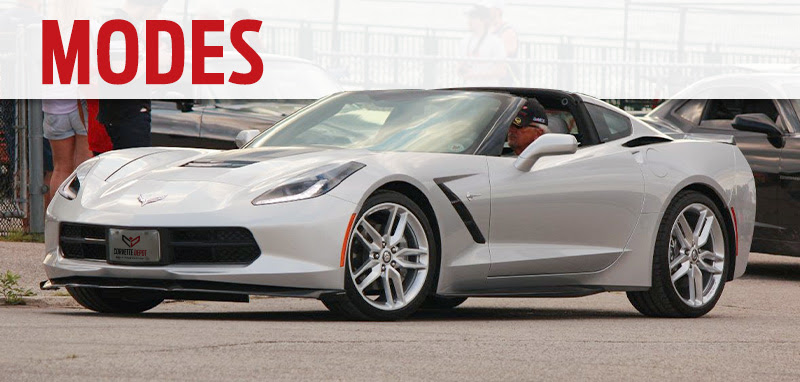 The C7 introduces a number of modes that help improve performance in certain conditions. You can change modes with the rotary controller, to one of the following modes:
Weather

Eco

Tour

Sport

Track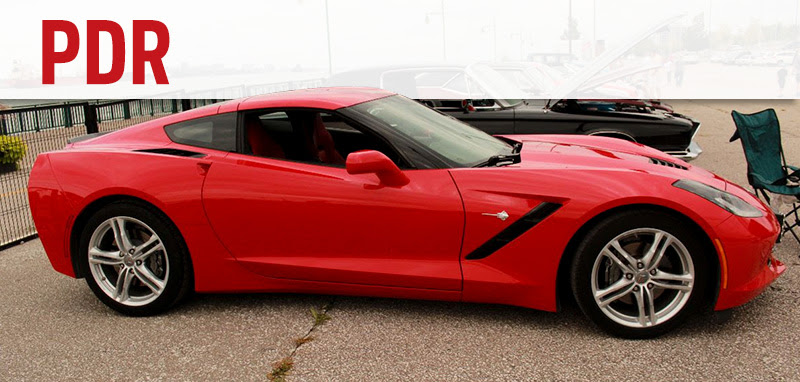 Ever wanted to keep track of your driving? 2015 models and up feature the Performance Data Recorder—or PDR—tracks your driving data for you to review later. This includes:
an HD dash video recorder

High-precision telemetry recorder

SD card slot (in glove box) for data transfer and transport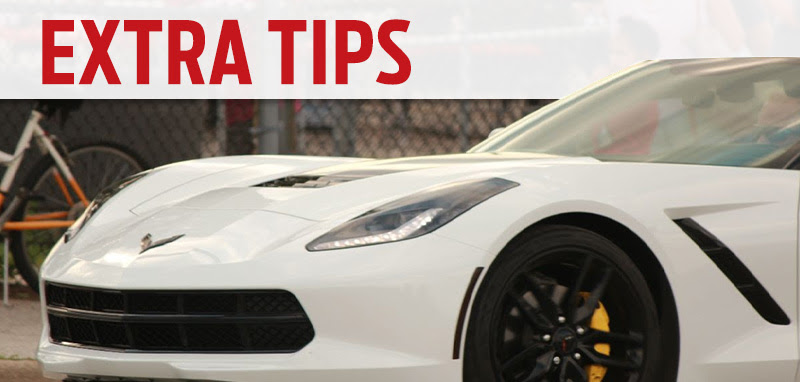 We can't fit everything there is to know about the C7 into one newsletter, so here's a roundup of some facts you might not have known:
The cupholder divider is totally removable

You can turn the HUD display off, or lower the brightness in the settings

You can tap on your vehicle on the GPS screen to show your current location/address

Pressing the power, home, and menu buttons, the software version will be displayed on screen

You can use "Favourites" to save more than radio presets; e.g. nav destinations, songs, tone settings, etc!