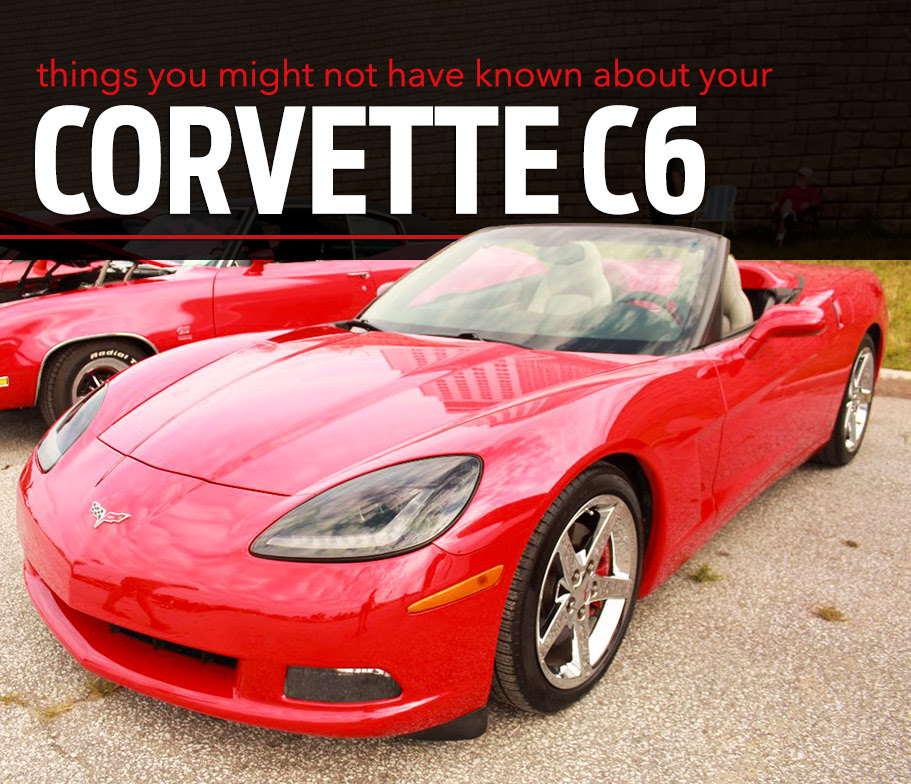 Whether you've been a proud owner since 2005, or have just recently scored a 2013, the C6 is packed with features that you might not have known about!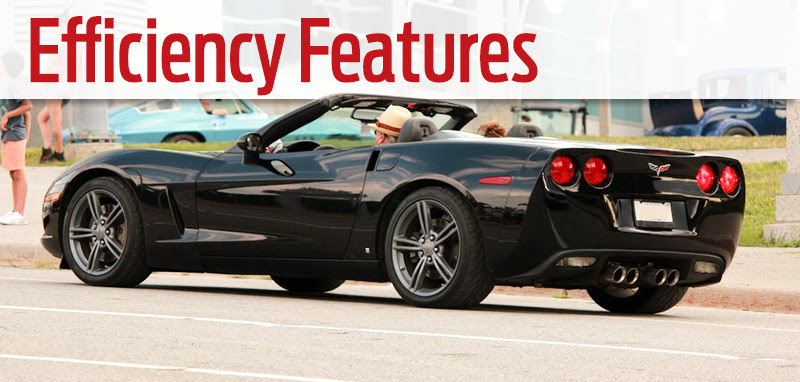 The C6 made some major strides when it came to fuel economy and maintenance.
Similar to the C5, the C6 actually features two gas tanks, keeping 2 gallons of fuel reserved for when the first 16 gallons have been depleted.

The C6 also has programming that holds gears when turning corners (automatic only).

Front and rear brake cooling ducts were added to the C6 for cooling the rotors.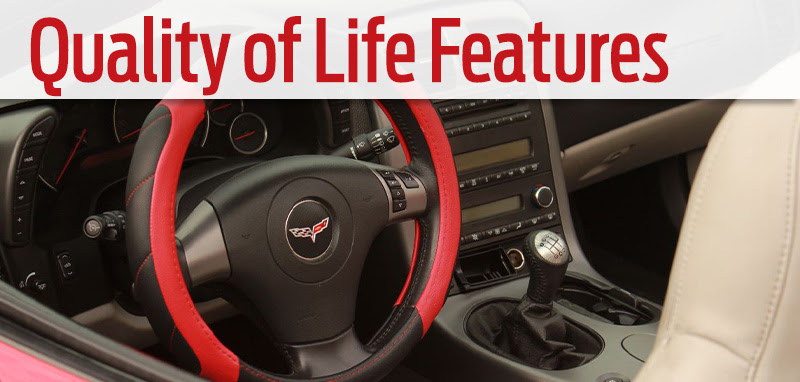 Here are a couple of features that the C6 introduced to create a more seamless, driver-friendly experience.
Mirror dimming turns off while in reverse.

If you leave your turn signal on for more than 3/4 miles, the car will remind you to turn them off.

Going faster than 80km/h (50mph) with the wipers on will switch them to constant speed.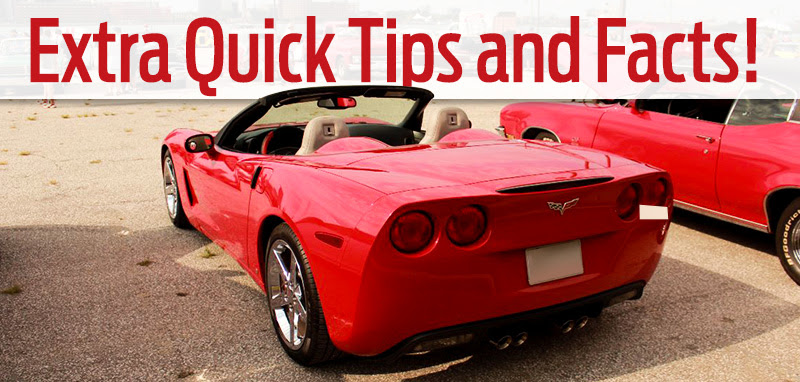 The C6 is packed of convenient features, here are just a few more!
Turn on your C6 with a dead key FOB by putting in into the slot in the glove box, on the left hand side!

A lock above the rear license plate can allow you to open the trunk manually.

See the odometer without the engine on by turning on the parking lights.

A hidden ambient light rests above the passenger sun visor clip.

Hold the dimmer switch in when rotated to dim the dash.